by Iretomiwa Dele-Yusuff
I was 10 years old when Mummy called me to her room. She handed over a new polythene nylon bag. Thinking I got gifts, I eagerly opened the bag. Surprisingly, I found a pair of pants and a sanitary pad in it.
She instructed me to keep these in my school bag and never ever take them out. She lectured me about what it was and taught me how to use it. I ended up carrying the nylon bag around for a couple of years until one day at school, it came in handy. While other girls new to menstruating had to report themselves to female teachers at the first sign of blood, I knew what to do and how to do it.
My secondary school's toilet was my haven
I excused myself from class and went to the toilet to get myself fixed. For five more years in secondary school, I felt no hesitation about going to school while menstruating. All of these changed when I gained admission into a Federal university.
In my first week of school, I felt like easing myself. I turned to my seat mate to ask for directions to the toilet. She looked as blank and clueless as I was. After searching my faculty, I found some toilets but they were all locked up. I learnt that they have been locked up since forever and I was advised to use the back of the building.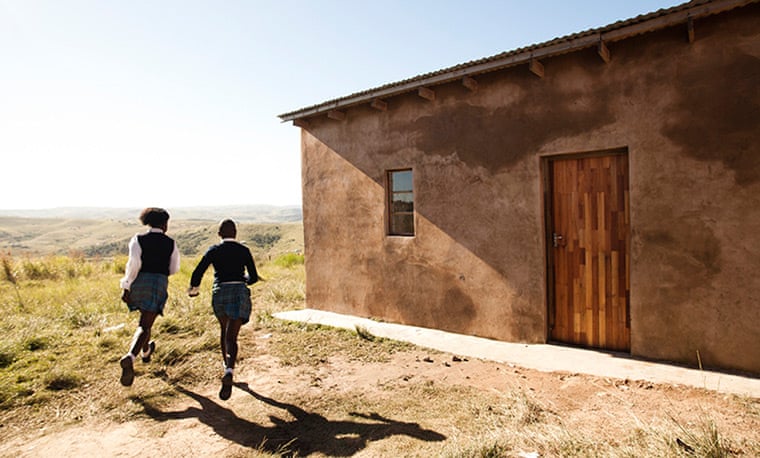 On getting to the back of the building, I was hit by a horrid stench. The sight was no better. I saw disgusting things, most of which were faecal. I could not imagine lowering myself to the ground to relieve myself. Therefore, I waited for about three more hours to go home and use a proper toilet. My bladder wept.
Certainly, I was forced to use this "back of the building" in my almost four years of study. I had little or no choice especially as I had to stay at school for hours and hours. Also, I learnt from a classmate's experience. This classmate needed to defecate. We had two lectures which lasted for three hours each.
After the lectures, some of us walked towards the school gate together while the girl walked fast ahead of us. Just as she boarded a vehicle, co-passengers jumped out and looked disgusted. There was an uproar. We learnt that she has "done the do" on herself. She was so embarrassed and was weeping profusely. That is an image I can never get out of my head. Therefore, I learnt to close my eyes and use the back of the building.
I am not the only one with this struggle
Of course, I faced more problems whenever I was menstruating. Because I had to stay at school for hours, I was forced to change my sanitary pads at school. Before I forget, the "back of the building" is used by both sexes. Changing sanitary pads cannot be rushed and I was caught in the act once. Thankfully, the person was female. Luckily for me, I have not had to be treated for infections like some of my colleagues.
Because of the problems associated with menstruating and attending classes, I skipped classes whenever I had heavy flows. I am not the only one with this struggle. Other male students are equally denied these amenities; it is however worse for female students.
While having a discussion with my female siblings, I realized that I am not alone. My siblings attend another Federal university and they sometimes stay at home while menstruating. This is the 21st century and some African female students still have to stay at home while menstruating. Yes, it is absurd. Disgustingly so!
---
I am Iretomiwa Dele-Yusuff from Nigeria, a final year student of English and Literary Studies. I am a student journalist who has written for Premium Times, West Africa Reporter and Campus Reporter. I spend my free time reading novels and watching movies.
Image shows two school girls running towards the side of a building. Photo credit: theguardian.com