Having completed my first degree in Foreign Languages at the University of Benin in Nigeria, I started my career at British Council, London. I worked as a Programme Officer for European teacher exchanges and on vocational training links for students in post-16 education. My next role was as an Administrative Officer in the Corporate Services Department at the London Borough of Croydon. After this role, I progressed to establishing my first business, TOP Kids Company Limited.
As Director of TOP Kids, I co-ordinated five OFSTED-registered out-of-school clubs and nurseries, employing over 30 members of staff. I worked as a Consultant for the Croydon Day Nurseries Business Forum and organised the Out-of-School Providers Network. These roles led to my participation on the Training Bids Panel for the Croydon Early Years Development and Childcare Partnership.
I represented the London Borough of Croydon at an Evening Reception hosted by Prime Minister Tony Blair and Mrs. Cherie Blair at 10, Downing Street to celebrate 'Excellence in Childcare'.
After 8 years and with the same entrepreneurial spirit, I changed careers to set up AFFIRM Consulting, Training and Coaching Limited. Through AFFIRM, I became the pioneer licensed Trainer in Nigeria of the Springboard Women's Development Programme and recorded the fastest production of the Springboard Nigeria Workbook.
I facilitated Springboard and other training programmes for corporate organisations, schools, women associations and youth groups in Nigeria. Qualifying further as a freelance Trainer of the Sprint Development Programme for female university students, I delivered this course at the Universities of Surrey and Exeter in England.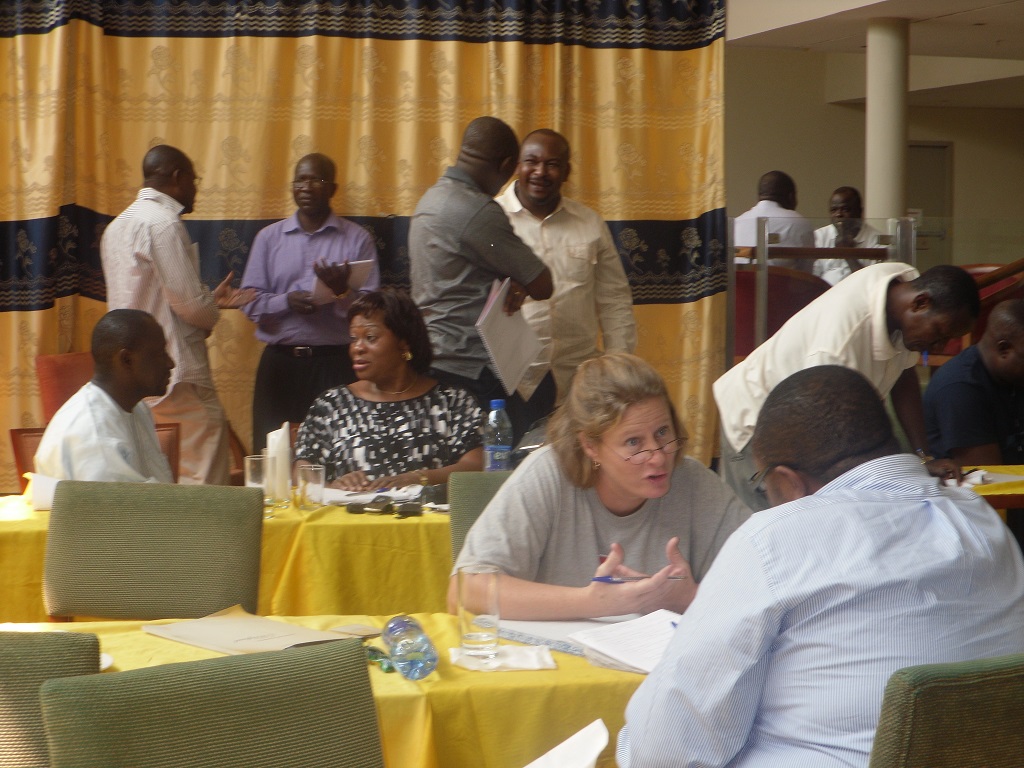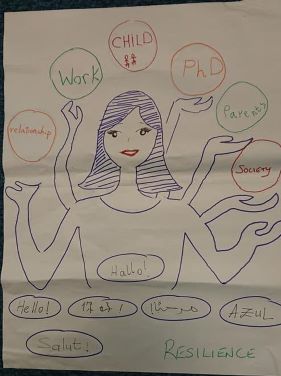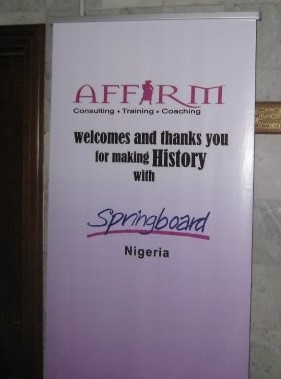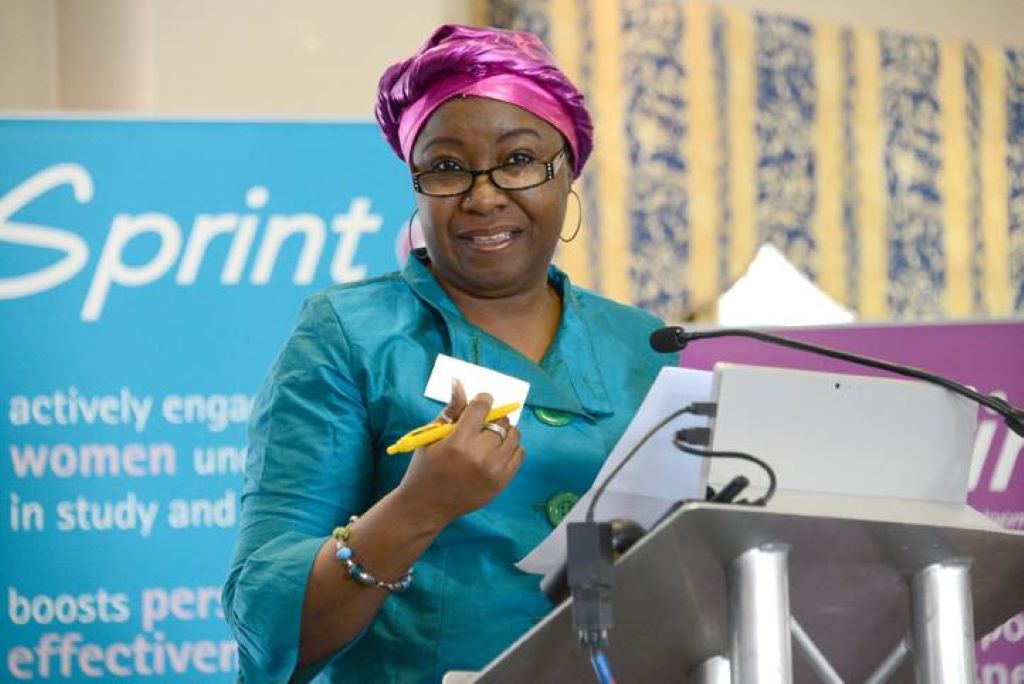 My work has been featured in print and broadcast media including the Nigeria Television Authority, Voice of Nigeria, Wazobia FM 99.5 Abuja and the Y254 Kenya TV Youth Channel.
Return to higher education
Through years of professional and industry experience, I obtained a Diploma in Childcare and Playwork, as well as a certificate in Life Coaching. Following a career break focused on family and care responsibilities, I decided to study for a Master's degree in Educational Leadership, Policy and Development at the University of Bristol. My dissertation explored the informal learning experiences and aspirations of adolescent girls in rural Nigeria, resulting in a distinction. I went on to earn a PhD degree from the same School of Education, after researching the welfare and wellbeing of female undergraduate students in Nigeria. My current role is as a part-time Senior Research Associate, working on several projects.
I am often invited as a Guest Speaker at public events and as a Visiting Lecturer to teach at educational institutions. Listed below are my areas of expertise –
African Girlhoods
Youth entrepreneurship
Women's self-development, welfare and wellbeing
Creative research methodologies
Postcolonial and African feminisms

Research ethics and positionality

Critical thinking skills
I am a member of several international, professional and research networks, including the Springboard Women's Network, Nigeria (SWoNN) and the British Association for International and Comparative Education.
Volunteer Roles
I held voluntary roles as a primary and secondary school governor in London and Bristol respectively, and taught at public schools in Abuja, Nigeria. Currently, I serve as an International Board Member of the Women Students Welfare Association (WOSWA), Kenya; and as an Away Country Mentor for the Beacon Scholarship Trust.
I am a Trustee for the Professor Festus Nwako Foundation; and recently completed my tenure as Secretary of the Friends of Hodgkin House, an association that provides hospitality and social events to international postgraduate students in Bristol.
I'm a proud Momma to four wonderful young men. Having been the 'only girl' in the house for so long, they believe that this is the reason why I work with girls and women! 😊
If you would like me to speak, facilitate or lecture at your organisation, let's start a conversation here or via any of my social media pages below.